If you know Chris Small, you know he is a big guy with a big appetite!  Chris loves eating out at the many great locally owned restaurants and pubs in the Miami Valley.  Each month he'll share one of his favorites with you.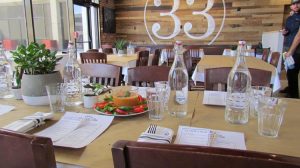 Table 33 – 130 W. Second Street, Dayton, OH 45402 – http://www.table33dayton.com
This is a statement on Table 33's website, and it struck me that this a lot of what is missing in America's families today!
"We believe the table is where life happens: the good, the bad, and the great! It's where families gather to share dinner and swap stories from their day. It's where a pair of newlyweds sit as they close ‍‍‍o‍‍‍n their first home. It's where Jesus and his disciples shared their last meal together. The table is where children do their spelling homework and build award-winning erupting volcanos with vinegar and baking soda. You get the picture. Equally important, our table is not an exclusive table; it's made ready for any and all. You can find us at the corner of 2nd and Wilkinson, located at 130 2nd Street in Downtown Dayton, Ohio. Come by and we'll have a table ready for you!"
My friend, Sami, is a bartender at Table 33, and she suggested that I stop by to check out this new downtown breakfast and lunch restaurant and coffee bar. As soon as I walked in, I was struck with the overall relaxed feel and the friendliness of the staff.
Sami brought me a glass of ice water and a cup of Wood Burl coffee, which was great. Wood Burl isn't just any coffee.  Wood Burl is a local Dayton roaster based out of Press Coffee Bar in the Oregon District. This was just the first bit of evidence that Table 33 prefers to source locally and work with local farms and purveyors.
Looking over the menu, which changes often, I had a tough time choosing between the enticing breakfast options.  I considered the Brunch Tacos and the Chorizo Hash, but finally landed on the Breakfast Sandwich. I wasn't disappointed with apple wood smoked bacon, smoked Gouda, house made tomato bacon jam, and egg over easy layered on a flaky croissant with dressed greens. It was a pretty amazing way to start my day. The lunch menu was equally enticing, so I plan to make my next visit over the lunch hour.
Table 33 also serves local craft beers, wine, and cocktails, including Bloody Mary's and mimosas – perfect for your Sunday brunch. Table 33 is open 7 days a week, so I hope you will stop in for a visit soon. I think you'll be impressed with the atmosphere, staff and especially the food! Thanks, until next time!