The 10 week Leukemia & Lymphoma Society's Man of the Year fundraising campaign is coming to an end.  We have one final event planned to raise funds for Chris's candidacy.  Please join us to support Chris, and more importantly, to help beat cancer once and for all!
Saturday, May 9, 2015
5:00 – 10:30 PM
Miamisburg Moose Lodge
2100 E. Central Avenue, Miamisburg, OH  45342
Food provided by TJ Chumps / Cash bar
Live entertainment from The Doug Hart Band
Several raffles with lots of great prizes!
$25/person in advance or $30/person at the door.
Reserve your ticket with a credit card on Chris's fundraising page – click on Donate Now! and type "Moose Lodge Event" in the Donor Message area so that we will know your donation is a ticket purchase.  You may also purchase tickets by calling our office at 937-298-9390.
Can't make the event?  You can still help the cause by making a personal donation of any size.  We have raised 60% of our goal – won't you help us get to 100%?  Donate online or mail a check made payable to "Leukemia & Lymphoma Society" to our office by May 15th!
If you would like more information about this campaign or LLS and the fight against blood cancers, please visit www.mwoy.org/dayton or www.lls.org.
---
NEW MET LAB SERVICES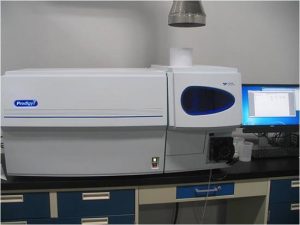 ATS is proud to announce the addition and the set up of our new Inductively Coupled Plasma Atomic Emission Spectrometer (ICP-AES), also referred to as Inductively Coupled Plasma Optical Emission Spectrometry (ICP-OES). This is an analytical technique used for the detection of trace metals. It is a type of emission spectroscopy that uses the Inductively Coupled Plasma to produce excited atoms and ions that emit electromagnetic radiation at wavelengths characteristic of a particular element.  The ignited plasma generated by the instruments torch burns at 7000 degree Kelvin, or approximately 14,000 degree Fahrenheit.
For more information about this service, please contact Walt Custer, Metallurgical Lab Manager at 937-298-9390 or via email.
---
GET TO KNOW THE ATS STAFF
ATS would like to welcome one of the latest additions to our staff, Beth Gardner. Beth joins our Metallurgical group and carries a Master's degree in Material Science and Engineering from Wright State University. Beth was previously employed in the Human Performance Wing in the Air Force Research Labs at Wright Patterson Air Force Base, where her duties included some managerial functions, as well as her primary role as Research Scientist. Beth carries an array of instrumentation skills including Scanning and Transmission Electron Microscopy, Energy Dispersive Spectroscopy and Inductively Coupled Plasma Mass Spectrometry (ICP-MS). She has authored and co-authored a number of publications and has led several research projects, including those related to nanomaterial and nano-substrate development and modification.
She was recently married in October 2014, has two dogs, and enjoys listening to music, baking, and doing various woodworking projects.
We welcome Beth to the staff and look forward to her beneficial impact on our growing Metallurgical/Materials testing department.
---
SPECIFICATIONS AND CUSTOMER REQUIREMENTS
One of the most difficult issues we come across in performing special processes is obtaining the proper procedural requirements and acceptance criteria.  We are certified to perform special processes for several industry primes.  Each one has requirements written to specific standards that are acceptable to the responsible engineering organization within their company.  These criteria are specified by the end user and need to be flowed down to vendors.  At times, we are working with companies that are the third or even fourth tier in the chain of suppliers.
When we ask for detailed information such as procedural or acceptance criteria, we are trying to perform an accurate inspection that will be accepted by the end user.  It is important to remember that the specification may only include the procedural criteria.  There may be a separate specification or print notes for the acceptance criteria.
For example, a customer brings in parts for magnetic particle inspection.  They tell us they just want to make sure it is "good."  We inspect the part with a DC voltage magnetic field.  The end user reviews our certification and technique and says they require HWDC voltage magnetic field, which is specified on the print.  Our customer would be required to re-inspect parts, thus incurring additional costs.
In the above scenario the customer wants to make sure the part "is good."  This is a very vague term.  Some acceptance criteria may allow stringers, where another specification may not allow any linear type indications.
Whenever possible please provide complete drawings from your customer to minimize uncertainties and possible rework.  Here's a simple analogy:  if you walked into a barbershop that you'd never been to and the barber asked how you wanted your hair cut, would you say "I just want it to look good?"
---
OFFICE CLOSING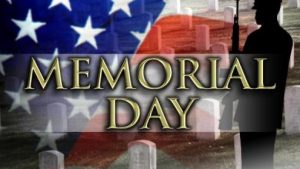 The ATS offices and labs will be closed on Monday, May 25th in observance of Memorial Day.  We wish you all a happy holiday weekend while we remember and honor those who have served in our Armed Forces.  Thank you for your service!
We will reopen with normal business hours on Tuesday, May 26th.
---
GOOD EATS IN DAYTON!
If you know Chris Small, you know he is a big guy with a big appetite!  Chris loves eating out at the many great locally owned restaurants and pubs in the Miami Valley.  Each month he'll share one of his favorites with you.
Fifth Street Brewpub – 1600 E. Fifth Street • Dayton, Ohio 45403 – www.fifthstreet.coop
The Fifth Street Brew Pub is located in the historic St Anne's Hill. The property was purchased in 2010 by 32 neighbors that were convinced by Brian Young and Joe Dierkers to invest anywhere from $1000 – $1500 per share in order to purchase the property at 1600 E. Fifth Street. The members formed the 1600 Group LLC, made improvements to the exterior, and gutted the inside.
Brian and Maureen Barry, another Founding Member, traveled to Austin, Texas in 2012 and met with one of the Founding Members and Brewmaster for Blackstar Co-op, the first co-op brewpub to open in the country. As many of you might know Fifth Street Brew Pub was the second, and the very first in the State Of Ohio.
The Brew house was officially ready for brewing in the summer of 2014. Luckily, being a member owner is not required in order to enjoy the great beers and excellent food!
I like to start out with the Herbivore No. 1 Pale Ale. It's a very unique and crisp beer created with a secret blend of herbs. To go with it, I would order the Buffalo Chicken Nachos – crispy salted corn tortillas with homemade buffalo cream cheese sauce, fire braised chicken, corn and black bean relish, and melted cheddar cheese.  Perfect for sharing.
Next I order an 85 Schilling Scottish Ale Nitro.  Its toasty rich caramel flavor is worth way more than 85 schillings.  For my entrée I order the FSB Salmon B.E.L.T.  This is the classic BLT taken to a new level…seared salmon, pecan wood smoked bacon, lettuce, tomato, and an over easy egg with a house-made creamy garlic-herb aioli all served on a toasted Telera Roll.
There are several other great appetizers, salads, and sandwiches. There are numerous other drinks and beers as well. The atmosphere and service are spectacular.