You have probably grown accustomed to seeing restaurant reviews in this section of American Testing Services' newsletter.  We have decided to expand our horizons to include some of the many historical sites, cultural venues and natural areas that are located in the Miami Valley.  For this inaugural article we will focus on the National Museum of the United States Air Force.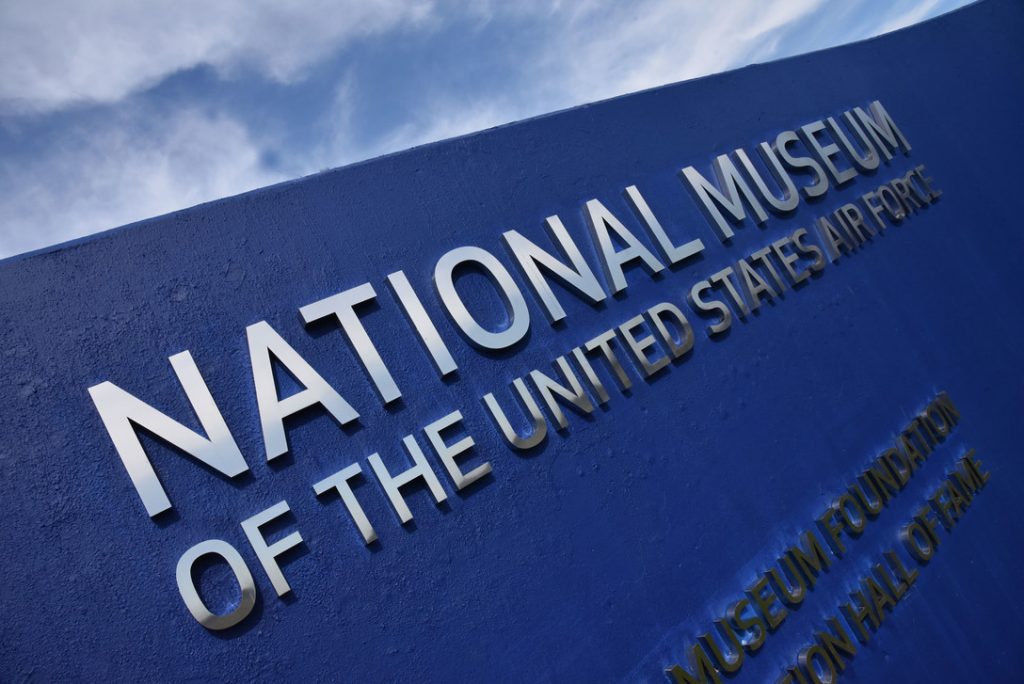 The Air Force Museum holds a special place in the hearts of the members of my family. My father volunteered at the museum for many years after a long career in the airline industry. And if you grew up in this area, a visit to the museum was a high point in the school year for most students. Since it is a fixture in my family, I did not realize that it is the largest military aviation museum in the world. It can take many days to see all of the exhibits and interactive displays. Fortunately, the exhibits are well organized into categories such as Early Years of Flight, World War II, Missile Gallery, and others so you can focus on a certain interest or take in a bit of all of the areas.
The museum has a multitude of programs for all ages, and before the coronavirus made closing the museum to visitors mandatory, I was able to attend a special program that focused on the SR-71 (The Blackbird). The specifications of this aircraft are amazing. It could reach speeds in excess of 2000 mph (Mach 3+) and operate at 85,000 feet above sea level.
One of the most interesting aspects of the evening's program was a chance to listen to several officers who had flown hundreds of missions in these aircraft. They were very forthcoming. A real crowd pleaser was one first officer's recounting of when, in his haste to use fire suppression on an engine that had overheated, he inadvertently extinguished the other, functioning engine by mistake, thus turning the SR-71 into the world's most expensive glider. To compound his error, he has also hit the mute button on his link with the pilot who calmly stated, "I wondered where you had gotten to", when communication was finally re-established. Soon after they were able to re-ignite one engine and curtail their free-fall. Hearing stories like these can only occur when a facility has a robust outreach and education focus.
Hopefully, great programs like the one I was lucky enough to attend will be back in the near future, but until that time check out the virtual tours the museum offers at https://www.nationalmuseum.af.mil/Visit/Virtual-Tour/You
You can get general information and keep up to dates on their re-opening by visiting https://www.nationalmuseum.af.mil/
Submitted by:
Paul Drerup