Kids are returning to school this week, so it feels as if summer is coming to an end.  Technically, the first day of autumn isn't until September 22nd, so let's not sell summer short.  And we have one more long, holiday weekend of the season – Labor Day.  How will you spend it this year?  A cookout with family and friends?  Attending a local festival and parade?  A weekend getaway?  Just taking time to soak up some relaxation and a little more sunshine?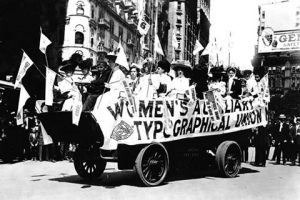 We all enjoy the extra day off of work, but do you know why we celebrate? Labor Day is a creation of the labor movement of the late 19th century and is dedicated to the social and economic achievements of American workers.
There is some dispute as to who first suggested the idea, however, the first Labor Day was celebrated on Tuesday, September 5, 1882, in New York City. Over the next several years, states began to pass laws recognizing Labor Day, and on June 28, 1894, Congress passed an act making the first Monday of September of each year a legal holiday.
For over 100 years we, as a nation, have paid tribute to the contributions workers – "laborers" – have made to the strength, prosperity, and well-being of our country. We are a country of manufacturers and makers, of inventors and builders.  Let's face it, everything – from the clothes on your back to the phone in your pocket to the car you drive – has to be made.
Arguably, America makes things better than any other nation in the world. We are proud of products that bear the label "Made in the U.S.A."  But somewhere along the line, manufacturing – as an industry and a career – got a bad reputation.  Manufacturing facilities were considered dirty and unsafe.  The work was thought to be back-breaking, low-paying, and reserved for those with less education.
Those statements may have been true at one time, but not now. Not in 2016.  Today's manufacturing industry is fast-paced and high tech.  Facilities are clean.  Processes are innovative.  High wages and on-the-job training are available.  Yet there is still a disconnect.  The latest Public Perception Report produced by the Manufacturing Institute and Deloitte shows that American's value a strong manufacturing sector.  In fact, 90% say manufacturing is very important to our economic prosperity.
We want stronger policies to support manufacturing, and we believe that new manufacturing jobs are good for our communities. We want those manufacturing jobs, but we want them for someone else. Out of 7 possible industries, study respondents ranked manufacturing 5th as a career choice for themselves, and only 37% indicated they would encourage their children to pursue a manufacturing career.  However, those with industry familiarity are twice as likely to encourage a child to pursue a career in manufacturing.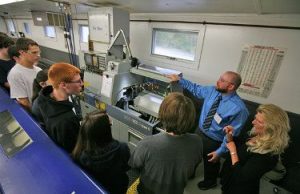 And that is precisely why MFG Day was created.  To celebrate modern manufacturing and inspire the next generation of makers.  To increase awareness of quality careers and opportunities available.  To showcase the cutting edge technology being used in our communities every day.
In a way, it's a second Labor Day, occurring annually on the first Friday in October – this year October 7, 2016. Not necessarily one celebrated with a day off work, but one that showcases what manufacturing is and what it isn't.  Companies nationwide and right here in Dayton will be opening their doors.  Go see for yourself.
Contributed by:
Joy McMeekin
Logistics Manager