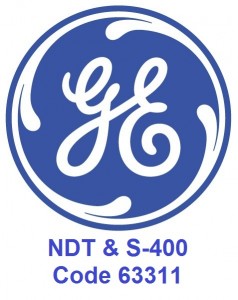 Did you know that American Testing Services is not only certified to inspect General Electric hardware in our non-destructive group, but we also hold GE S400 Materials Laboratory Certification in our metallurgical testing facility?
Any supplier providing hardware to GE, when called out through contract or supplementary engineering requirements, must use a GE S400 certified laboratory to provide chemical analysis, mechanical testing or metallurgical evaluations which may be required for the raw material or finished part.  American Testing Services is one of only a handful of GE S400 laboratories in Ohio and in the Midwest.
Following an in depth assessment and certification by General Electric, approved laboratories are frequently monitored by A2LA.  Through a co-operative agreement A2LA is recognized by GE Aviation to provide accreditation to certified materials testing laboratories (CMTLs) seeking to meet the requirements of GE Aviation S400 Section 3.1.
For any of your metallurgical testing needs, please contact Walt Custer, Metallurgical Lab Manager or Dan Reynolds, Technical Sales at 937-298-9390.