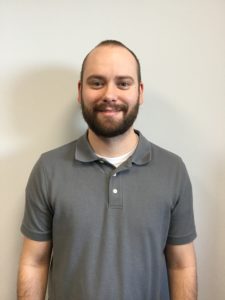 Casey Spinks joined our Metallurgical team in October 2016, filling the role of Materials Engineer.  Before coming on board, Casey worked for Miller Consolidated Services as their metallurgical engineer. He holds a Bachelor of Science degree in Materials Science and Engineering from Wright State University.
Casey says he is looking forward to the opportunity to work with a growing company and to broaden his knowledge in the field of materials engineering.
In his free time, Casey enjoys hunting, hiking, and working on projects around the house. He has a dog and two cats, and is very excited to be getting married this month!