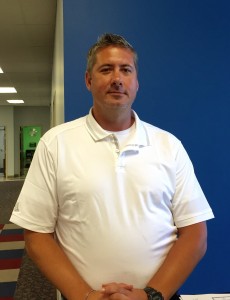 There are many new faces around ATS as we gear up for the busy fall inspection season. We are happy to welcome Mark Songer to the team. Mark is currently working on his experience hours and training to become a certified level II technician in both the Magnetic Particle and Liquid Penetrant testing methods.
Prior to joining ATS Mark was a housing inspector. He says he is looking forward to new opportunities for personal and career growth here at ATS. We are sure Mark is going to be a great addition to the team.
During his free time Mark says that he is an avid outdoors man and loves to hike and camp. He also has two daughters – ages 11 & 16 – who are very active in many different sports. Mark is proud of both of them, and enjoys watching them at their different activities.