If you know Chris Small, you know his is a big guy with a big appetite!  Chris loves eating out at the many great locally owned restaurants and pubs in the Miami Valley.  Each month he'll share one of his favorites with you.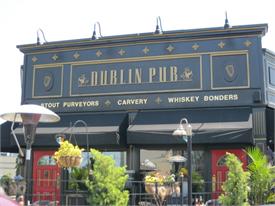 DUBLIN PUB – 300 Wayne Avenue, Dayton, OH  45410 – www.dubpub.com
Anchoring one end of the Oregon District at the corner of Wayne and Fifth, Dublin Pub has always been one of my favorite places.  They offer fabulous appetizers…my personal favorite is the Boston Harbour Crab Cake.  When I am being good, I order the Grilled Salmon Salad. (Insider tip…if you are really nice, they'll blacken the salmon for you!)  If you want a great sandwich, I suggest The Ruck – a pile of beef brisket cooked in their famous Guinness BBQ sauce served on a toasted pretzel roll.  And you MUST upgrade to the Dublin Pub Cheese Fries…wedge fries smothered with a white wine sauce, crispy bacon, and a blend of cheeses, then baked.  Can you say "delicious"?  If you have a hearty appetite, go with the Sea Mongers Platter.  It's a combination of Bass Ale battered cod, Boom Boom Clams, and shrimp.  Let me state again that you must upgrade to the Dublin Pub Cheese Fries!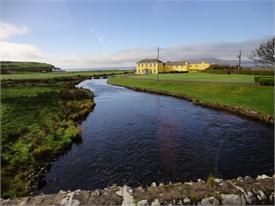 Dublin Pub has a great patio and a fantastic wait staff.  It's a true taste of Ireland with a great beer selection and a perfect pint of Guinness.  And if you're up for an adventure, they arrange an awesome trip to Ireland that I highly recommend.  It is very affordable and one of the best trips I've ever taken.