If you know Chris Small, you know he is a big guy with a big appetite!  Chris loves eating out at the many great locally owned restaurants and pubs in the Miami Valley.  Each month he'll share one of his favorites with you.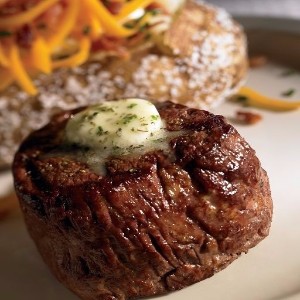 J.Alexander's-Redlands Grill – 7970 Washington Village Drive, Dayton, OH 45459 – http://jalexandersholdings.com/
I know that I usually write restaurant reviews on independent restaurants, but every once in a while, I make an exception. And I would definitely be remiss if I didn't share one of my favorites for many years.
When I visit J. Alexander's, I typically start with one of their many Dayton craft beer offerings and some of their amazing Smoked Salmon Dip. Another favorite appetizer is the Spinach Con Queso served with Chips.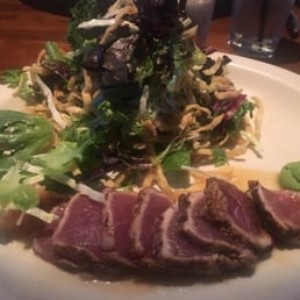 If you are feeling like a salad, I suggest the Asian Ahi Tuna Salad seared rare with field greens and wasabi in a cilantro vinaigrette. If you are looking for a more robust entrée, I might recommend the Filet Mignon with béarnaise and a baked potato.  The Slow Roasted Prime Rib, an aged Mid-Western beef served au jus with smashed potatoes, is also an excellent choice. If you are looking for something a little lighter, the daily featured fish is always a good choice. J. Alexander's also offers a nice variety of sandwiches.
The atmosphere and service here are always amazing. Whether your first time or a return visit, I hope you enjoy J Alexander's.