If you know Chris Small, you know he is a big guy with a big appetite!  Chris loves eating out at the many great locally owned restaurants and pubs in the Miami Valley.  Each month he'll share one of his favorites with you.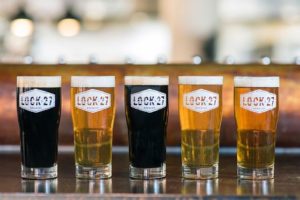 Lock 27 Brewing – Dayton and Centerville Brewpub Locations – http://lock27brewing.com/
I always enjoying hearing about people's ideas and their passions. I really like what Steve Barnhart had to say about starting Lock 27:
When I left my corporate career to start a brewery, my now former colleagues all said: "Why would you leave an established career to start a brewery? This doesn't make sense to us".
My reply: "Sorry, but I'm thinking different."
Authentically different. There are no other words that carry more weight than these at Lock 27 Brewing. Regardless of whether it's the broad range of Lock 27 house beers, the diversity of our scratch made menu from our gastropub kitchen, or all the fun we have in our daily routine, I encourage everyone on our staff to always question conventional wisdom. Always look for new ways of doing. Always find new things to try.
Not just for the sake of different, but for the sake of creating something extraordinary.
– Steve Barnhart, Founder
I really am impressed with the new downtown location. It sits right in front of the Dayton Dragon's stadium. But what is even more impressive is the variety of unique beers and food.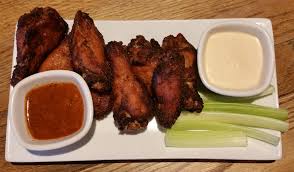 Of course, I sampled a couple of different beers. If you're not a craft beer kind of person, I suggest the Golden – a nice, light beer with great flavor.
If you like spicy foods, try the Bacon Bites. They consist of baked Jalapeño cheese wrapped in bacon, then fried crispy, and served with house made honey mustard for dipping. If you like things smoked, you have to try the Smoked Wings. These dry rubbed, house smoked wings are served with celery & house made Sriracha blue cheese, hot (Habanero hot sauce) or dry (mild). They also offer a great Beer Cheese Soup made with Amber ale, smoked gouda, cheddar, and parmesan. The sandwich and salad selections are awesome as well.
I hope you enjoy Lock 27 as much as I do! And I hope you all have a wonderful Christmas!!!