If you know Chris Small, you know he is a big guy with a big appetite!  Chris loves eating out a the many great locally owned restaurants and pubs in the Miami Valley.  Each month he'll share one of his favorites with you.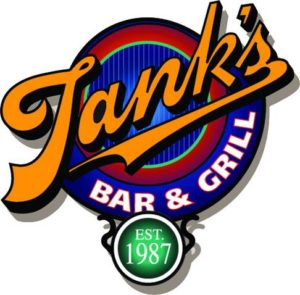 Tank's Bar & Grill – 2033 Wayne Avenue, Dayton, OH  45410 – http://tanksbarandgrill.com
To talk about Tank's I have to start with breakfast.  Their breakfast is legendary and is served all day.  Order an omelet and have it stuffed with your choice of a large selection of meats, cheeses, and vegetables.  You may want to get the "girlie" size, which still seems like it is made with a half dozen eggs.  You'll see…it's big!  I also recommend the Biscuits and "Bull Dog" Gravy.  It will definitely put a dent in your hunger!
If you are stopping in Tank's for lunch or dinner, try a Tankburger, which has received numerous awards.  Personally, I prefer the Meatball Sub.  The "Road Kill" Chili is also an excellent choice.  Another favorite is the Broasted Chicken.  Tank's offers incredible daily specials and has a great selection of beverages including a wide variety of beers and a full bar (which is also available all day!).
Tell Dan I said "hello" on your next visit!