If you know Chris Small, you know he is a big guy with a big appetite!  Chris loves eating out at the many great locally owned restaurants and pubs in the Miami Valley.  Each month he'll share one of his favorites with you.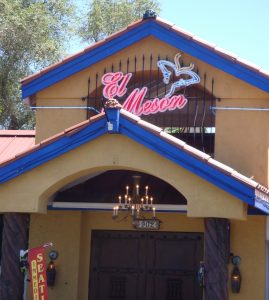 El Meson – 903 East Dixie Drive, Dayton, OH  45449 – www.elmeson.net
Whenever I go to El Meson, I feel like I'm on vacation in some tropical paradise.  The atmosphere is secondary only to the incredible food and service you will receive there.
They have an amazing menu of tapas (small plates).  Such a great selection really makes it difficult to choose!  Normally, I must start with a Salmon Quesadilla.  The smoked salmon with manchego cheese and horseradish cream layered on tortillas is a tantalizing taste treat.  I'm also fond of the Coconut Shrimp, Sweet Rum Shrimp, and Sea Scallops wrapped with smoked salmon and seared in olive oil and parsley.
Looking for a cocktail?  Might I suggest a Golden Margarita – they are fantastic!
If I'm trying to eat light, I enjoy a Tilapia Salad.  When ordering off the regular menu, I tend to choose the fresh fish of the day or the Coconut Crusted Grouper.  However, when choosing an entree, I always look at the themed menu first.  Every few weeks it's a new adventure into another country!