We're local and we like to support local. We especially like to EAT local. Every month we send a staff member or two out to try a locally owned Miami Valley restaurant, then share the experience here with you.
Flyboy's Deli – 2515 Far Hills Ave., Oakwood, OH 45419 – http://www.flyboysdeli.com/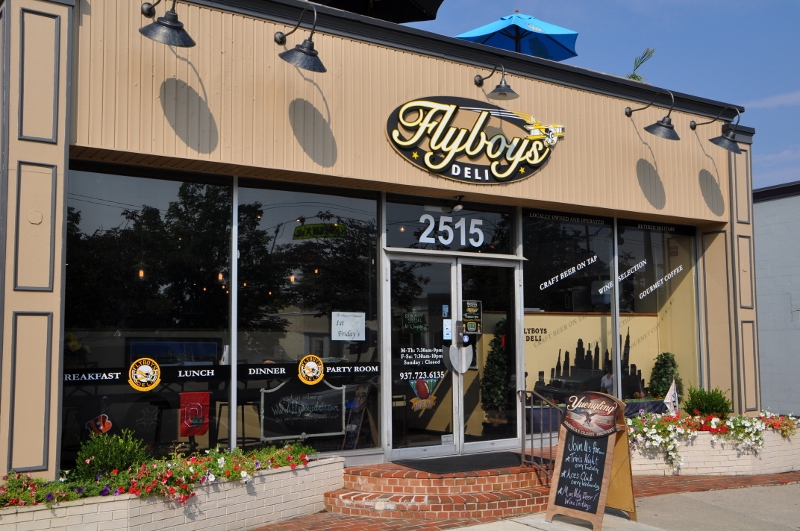 Though named in honor of Dayton's most famous sons, the Wright brothers, Flyboy's Deli is a New York-style deli, designed to give you the tastes of the Big Apple without leaving home. Flyboy's started serving up soups, salads, sandwiches, wraps, and hot paninis in the heart of Oakwood in 2013. In 2018, they opened a second location inside the Fairfield Commons Mall.
We stopped in for dinner on Friday evening and stuck to the air conditioning, as it was a little too hot to enjoy the rooftop patio. We nibbled on the "RD&E" Beer Cheese while sipping on one of the featured local beers on tap. The beer cheese is served with pretzel bun pieces, crunchy pretzel rods, and fresh apple slices. The apple slices paired nicely with the warm beer cheese and were a nice addition that you don't often find served with a cheese dip appetizer.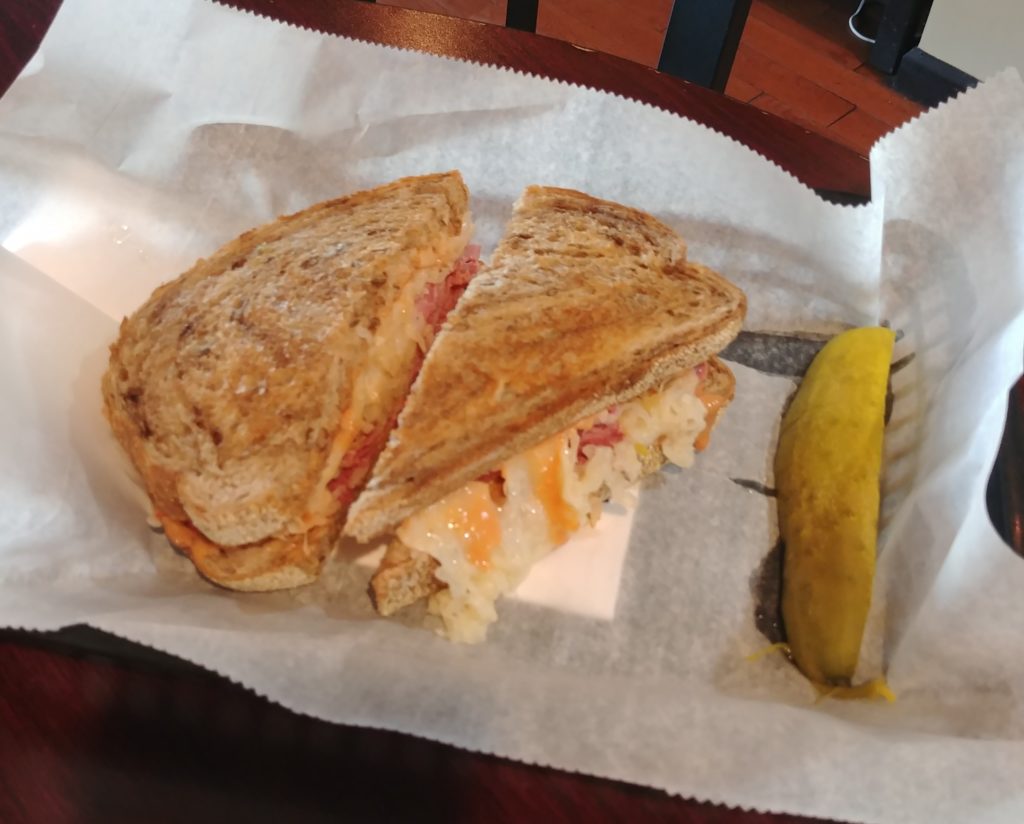 For dinner, we stuck with some standard New York deli features – corned beef and pastrami. The "Liberty" Reuben features corned beef, Swiss cheese, sauerkraut, and Russian dressing on a marbled rye. There was just the right amount of sauerkraut – not too much to overpower the rest of the sandwich – and the marbled rye had a little sweetness to it that rounded everything out nicely.  Our pastrami choice was the "Mini Cooper," which features three brioche slider buns loaded with pastrami, tomato, Swiss cheese, cole slaw, and stone seed mustard. We loved the crunch added by the cole slaw!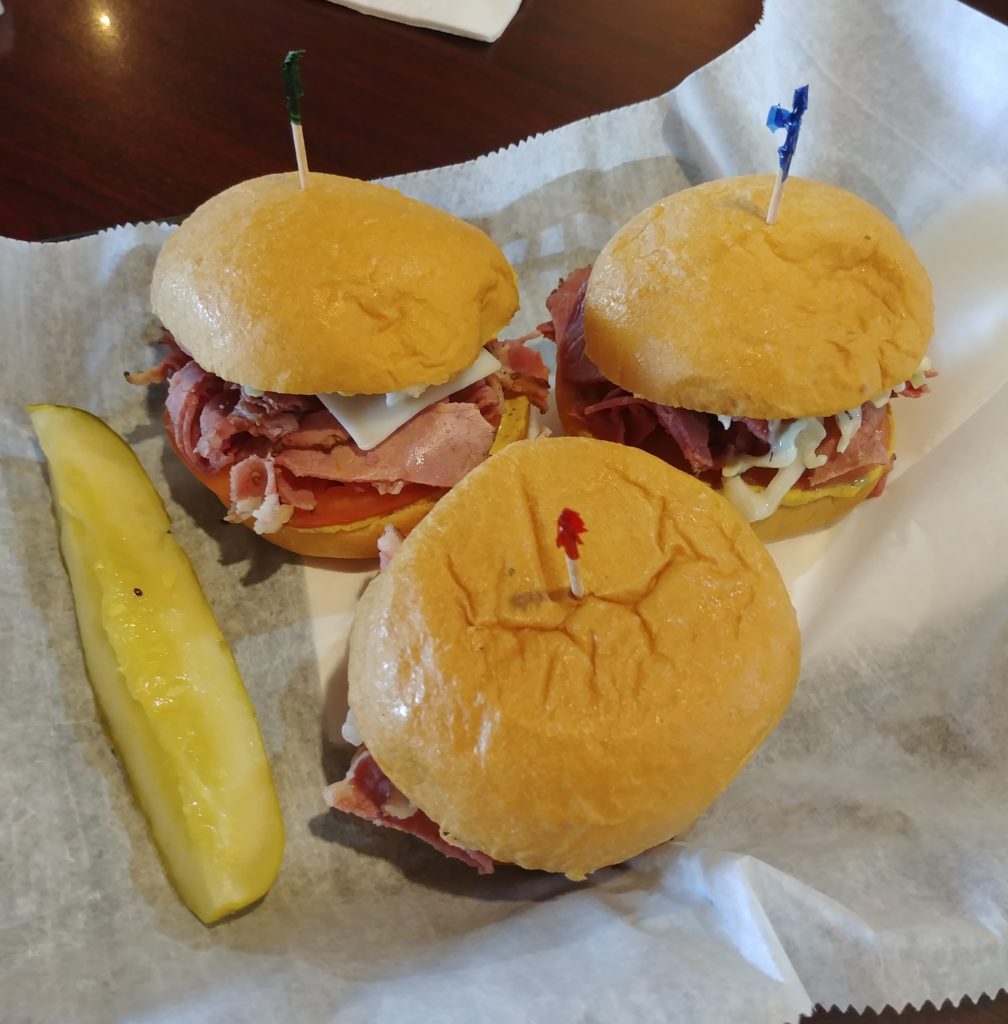 We couldn't pass up the desserts staring at us from the deli case – a generously sized chocolate caramel brownie and a slice of New York style cheesecake with strawberry topping. Both were yummy and provided the perfect sweet ending to our meal.
Reviewed by: Joy McMeekin