Hook & Reel Cajun Seafood & Bar– 2564 Miamisburg Centerville Rd, Dayton, OH 45459
Hook and Reel came to Dayton Ohio in August of 2019. They are located in front of the Dayton Mall adjoining the Outback Steakhouse. Upon entry, you are greeted by a fellow who resembles a certain Captain of the Black Pearl. Once past the pirate, the inside of this restaurant opens up to a large single room with a full bar and a nautical theme. Wait staff were moving from table to table with large buckets and steaming bags of boiled crab and shrimp.
This Cajun restaurant has a rather large menu, including everything from your basic chicken tenders and fries all the way to a full seafood boil! Whether you like crab legs or flounder, potato soup or spaghetti marinara, Hook and Reel has an option for your particular taste bud. I was sold instantly on my choice for dinner. For my main course, I got The Reel Catch – snow crab legs mixed with 2lbs of shrimp, lobster tail, and corn with potatoes. The Cajun spice was added to the boil and tossed in a steam-filled bag. The flavor was astounding, with each piece of food enhanced by spicy sauce. To my luck, they supplied a personal bib and wipes which was very much needed with this deliciously messy meal. I will definitely be returning to this restaurant and trying a variety of other items on their menu.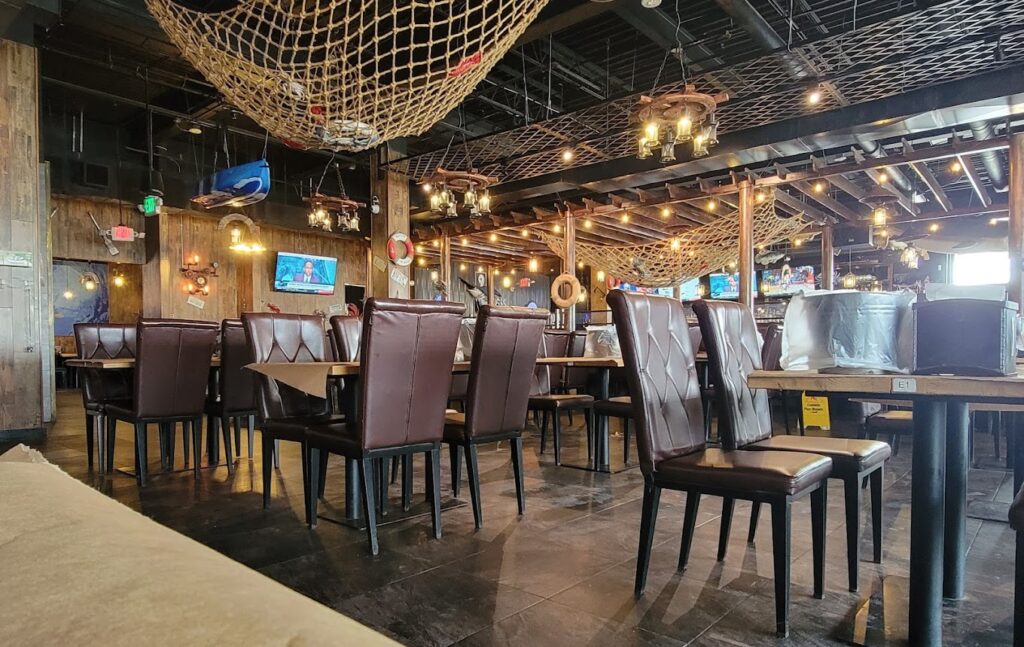 Reviewed by: Alex Lawson