Mode X Tequila Bistro – 4492 Glengarry Dr, Beavercreek, OH 45440
Mode X had its grand opening last year and I have passed by this restaurant at The Greene multiple times since and finally decided to see what it was all about. The atmosphere was an intriguing mix between fine dining and high-end nightclub furnished with tables, booths, couches as well as fireplaces on the outside patio. I decided to sit at the bar which had a beautiful sleek black top with a wall dedicated to an assortment of fine tequilas.
There was a wide selection of both food and drink that made the choice of sustenance difficult. I decided to start with their jalapeno appetizer wrapped in bacon and topped with cheese sauce with a margarita.
For my main course, I chose Carne Asada with a side of fried diced potatoes and street corn. I was not disappointed. The food presentation was enticing only surpassed by the actual taste.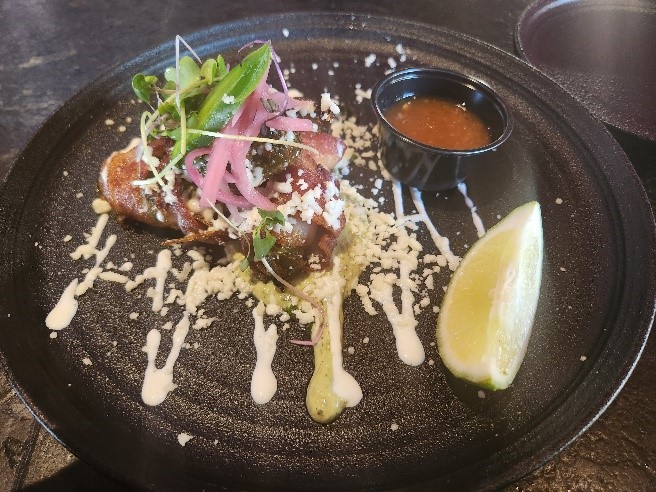 If you are in the Dayton area and find yourself in the mood for some casual dining in a fine establishment, I highly recommend trying Mode X.
Reviewed by: Caleb Conn