We're local and we like to support local. We especially like to EAT local. Every month we send a staff member or two out to try a locally owned Miami Valley restaurant, then share the experience here with you.
The Famous Restaurant – 953 S Main St, Centerville, OH 45459 – www.thefamousrestaurant.com
The FAMOUS was originally founded in the small town of Pottsville, PA by Steve and Bessie Thomas. Seven years later they sold the business and moved to Dayton, OH to continue creating a legacy by operating and expanding a number of different businesses beginning with the well-known Golden Nugget Pancake House and carrying on the tradition with Doubleday's Grill & Tavern and The FAMOUS.
We started our lunch experience with the FAMOUS Avocado Fries, a recommendation from a fellow co-worker. Amanda is not a big avocado fan, in fact she doesn't care for them at all, but she ventured out and tried something new. To her surprise, she truly enjoyed them. They are fresh sliced avocado, breaded and deep fried to a golden perfection, then paired with a southwest ranch dipping sauce. Definitely a must try!
I chose an American classic for my entrée – the FAMOUS Shoulder BLT with a side of fries.  If you like thick cut wood smoked savory bacon on crunchy grilled sourdough bread this is the sandwich for you!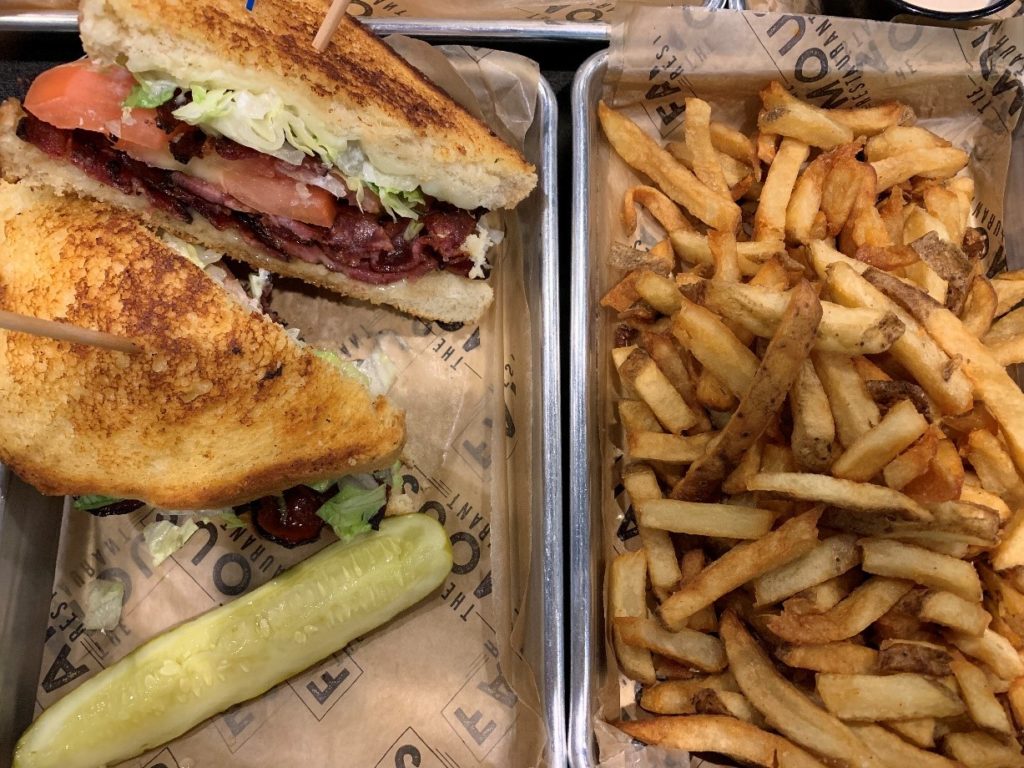 Amanda went with the Golden Nugget Chicken & Waffles. The mouthwatering Belgian waffles tasted like they had maple syrup mixed right into the batter. Paired with The FAMOUS boneless chicken wings and bacon pieces, it's the perfect sweet and salty mix.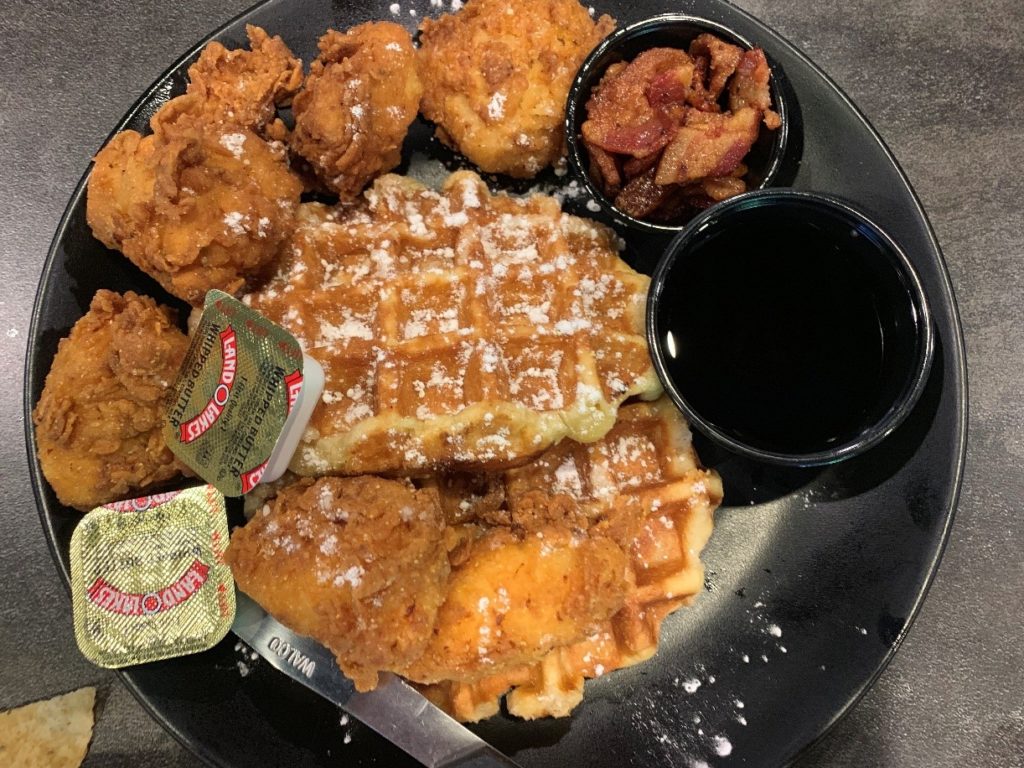 We didn't see any desserts on the menu, so we decided to take a walk next door to SOYO (So Your Yogurt). We soon learned this is also a locally owned business! We sampled two sorbets, one of which was named for and tasted exactly like the Bomb Pop popsicle. They had a variety of flavors to choose from and a smorgasbord of toppings. Ultimately, we chose cake batter frozen yogurt with some sprinkles – yum!
Reviewed by: Diedra Howell & Amanda Dancy