You may have already read our big news in the Dayton Business Journal.  ATS is moving…and growing!  We are very excited to announce that we have purchased a 33,000 sq. ft. building located at 2000 Old Byers Road in Miamisburg.  This more than doubles our current 13,500 sq. ft. facility.  We anticipate a move by the end of this year.
What's most important about all this new space?  It will allow us to serve you, our customers, so much better!  First, we will be very conveniently located just west of Interstate 75 at the rapidly growing Austin Boulevard exit.  This is just 10 miles south of our current location.  In fact, you'll be able to see us from the highway!  Our larger shipping and receiving area with additional dock doors and plenty of room for trucks to maneuver in and out will make deliveries and pickups smoother.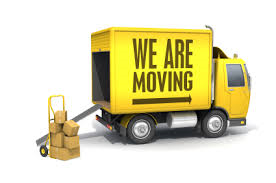 Second, all our inspection services will be expanding.  You will see immediate growth in the liquid penetrant and magnetic particle departments.  As we move, we will increase from one penetrant inspection line to two and from two magnetic particle machines to three.  Our radiography area will be configured more efficiently with traditional and computerized radiography viewing located in the same space.  There is also room to add to the number of x-ray vaults in the future.  Perhaps the area with the largest potential for growth is our ultrasonic department.  We will be moving both of our existing immersion systems and likely adding a third by the end of 2015.  Space allows for future expansion to a total of six systems.
The metallurgical department will also be able to offer expanded services and improved turnaround to customers.  A much larger space will allow for some new, state-of-the-art equipment:
• Leeman Prodigy 7 Inductively Coupled Plasma Emission Spectrometer, featuring simultaneous detectors capable of parts per million and parts per billion analyses of a wide range of elements
• Tinius Olsen 67,000 lb. tension and 80,000 lb. compression universal testing machine, equipped with computerized software and navigation package
• Charpy and Izod Impact Testing from room temperature to -320 Fahrenheit.
Since becoming A2LA certified in 2010, our calibrations lab has seen steady growth.  Our new, larger space provides the opportunity to increase the ranges on calibrated equipment.  This department will also have space for repairing and refurbishing used equipment and making those items available for sale.
Third, expanded services and space also means growing our staff.  By the end of 2015, we will be adding 10 to 15 new employees, in both technical and administrative roles.  More hands on deck coupled with more space and equipment means faster turnaround times and high quality customer service for our customers.
These are exciting times for American Testing Services!  When we opened our doors with 3 employees in 2002, we never expected to be where we are today, less than 13 years later.  None of it would be possible without the continued loyalty of our great customers.  We can't wait to show you our new space.  Keep reading each month and checking our Facebook page for progress updates!