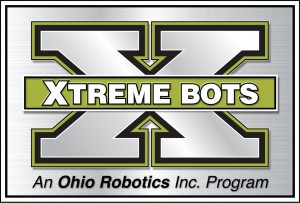 American Testing Services is proud to be a part of this program that helps develop an interest in our youth to become the future in manufacturing. Come see how the next generation can design, engineer, build, and compete in an all-out BOTS brawl!
We will be cheering on the Chaminade-Julienne High School team, who has been mentored by Dan Reynolds, ATS Technical Sales.  Go Eagles!
Schedule of Events:
8:00am     Doors Open
8:30am     National Anthem/Color Guard
9:00am     Competition Begins
4:30pm     Judging & Awards Ceremony
The admission charge is a $5.00 donation per adult / all kids are free.  Don't forget to bring a camera!
For more information on the BOTS program and/or the Spring competition, please visit:  http://madeinohio.us/