Would you believe we can actually go faster when we simply slow down just a little?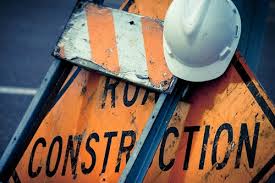 In the inspection business, as with most manufacturing processes, we can't really go faster.  But, planning and pre-scheduling can help us get your job done sooner.  One of the obstacles we often face is lack of information, usually on an incoming purchase order.  The little details that get overlooked when an order is generated (usually because someone is speeding through the process) become roadblocks in getting the job done.
Any inspection work that comes in to American Testing Services receives a quality review prior to putting it in the queue for processing.  Parts that are received without necessary information end up in their own traffic jam until that information can be obtained.  And the line just keeps getting longer while we wait for it to be provided!  Items to double check on a purchase order would be part numbers, drawing numbers, serial numbers, specifications, and acceptance criteria.  The purchase order should also indicate special information you need to have listed on a final report, such as internal job or heat numbers or other instructions in addition to those items already mentioned.
Take the time for a second look, just to make sure everything is correct.  Ensuring we have all the details we need keeps your job from getting stranded along the side of the road!