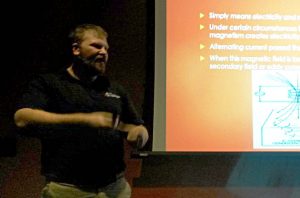 On February 7th, Brian Bulgrin, our Eddy Current Level III, gave a presentation on the theory and application of eddy current in manufacturing and aerospace for the Miami Valley ASNT chapter. The monthly meeting, held at Miami Valley Gaming, had 20 people in attendance.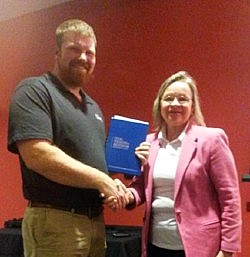 Dr. Claudia Kropas-Hughes, chapter secretary/treasurer, presented Brian with a gift of appreciation for speaking to the group.
Does your staff have need for eddy current training? Register for our next class!