In our March newsletter, we announced that Chris Small was nominated to be a candidate for the Leukemia & Lymphoma Society's Man of the Year fundraising campaign.  This year seven men and four women are competing and the top fundraisers will be named Man and Woman of the Year at the Grand Finale event on Friday, May 15th.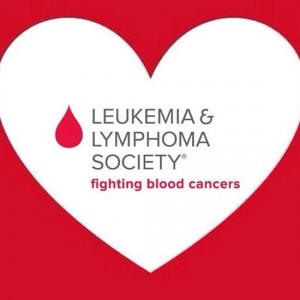 Why support LLS?
Because LLS exists to fund cures and ensure access to the best available treatments for all blood cancer patients;
Because leukemia still causes more deaths than any cancer among children under the age of 20;
Because LLS helped advance therapies for myeloma and lymphoma patients, and some of those drugs are also being tested for patients with other cancers;
Because cancer touches us all;
Because we don't have to wait for someday to beat cancer – we can beat it today.
We are asking you to help us make someday TODAY.  Your donation to Chris's campaign moves him closer to winning Man of the Year, but more importantly, it provides the dollars needed to beat cancer.
How can YOU get involved?
Make a personal donation online to Chris's campaign
If your company matches personal donations, submit your donation for a match
Become a  corporate sponsor – opportunities begin at only $250 – contact Joy McMeekin at 937-298-9390 or via email
Attend one of our fundraising events (see below).  Have some fun while giving back!
Thank you for joining us in this cause!  We are four weeks into the campaign and are grateful for everyone who has already contributed.
If you would like more information about this campaign or LLS and the fight against blood cancers, please visit www.mwoy.org/dayton or www.lls.org.
JOIN US AT A MAN OF THE YEAR EVENT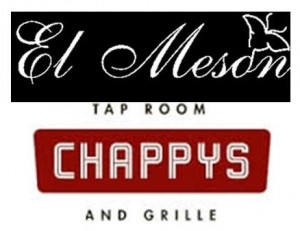 We have some really fun ways you can support the Leukemia & Lymphoma Society AND Chris Small's Man of the Year campaign coming up in April!
El Meson – Tapas Night!
Thursday, April 16 – 5:00pm to 9:00pm
903 E Dixie Dr, Dayton, OH 45449
$50 / person
Join us for a super fun South American fiesta in El Meson's newly renovated patio and conference center!  Cocktail hour begins at 5:00pm with Man of the Year candidate Chris Small serving as guest bartender at the cash bar.  A delicious tapas buffet will be served at 6:00pm and the DJ dance party begins at 7:00pm! This event is limited to 100 people, so be sure to purchase your ticket ASAP.  Reserve yours on Chris's fundraising page – be sure to type "El Meson" in the Donor Message area so that we know your donation is for the event!
Chappy's Tap Room & Grille Garage Sale
Saturday, April 25 – 10:00am to 3:00pm
2733 W Alex Bell Rd, Moraine, OH 45459
All year long, Chappy's has been collecting cool swag from breweries and beer vendors – t-shirts, glassware, beer signs, and more.  Now, you can buy it at their special one day garage sale to deck out your home bar, basement, or man cave.  Chappy's is generously donating all proceeds from the sale to Chris's Man of the Year campaign!
Around the same time as the sale, Chappy's will also be tapping two special kegs.  Beer sales from these kegs will go to the campaign.  Check their website – www.chappystaproom.com – often for details on exact tapping date.  You'll want to be sure to get there quick before the kegs are gone and drink a beer for LLS!