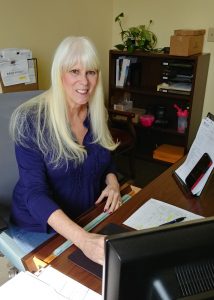 No, we not talking about the end of the world.  But it does feel like the end of an era as we announce the retirement of our office manager, Jennifer (Dancy) Stechschulte.  Jennifer's last day with American Testing Services will be in May – just in time for her to have the whole summer wide open for fun and relaxation.
Jennifer is a long-time member of the ATS team, in fact she was here during the new company's first year, writing reports and performing general office duties.  Her role grew along with the company to include bookkeeping, personnel records, insurance and tax submissions.
After 15+ years, Jennifer knows many of our customers and vendors very well.  Some are more like friends than business acquaintances.  If you would like to join us in wishing Jennifer a long and happy retirement, click here to send her an email. Just do it quick – her days are numbered and trust us, she is counting them down!
After Jennifer's departure please direct any communication regarding Accounts Receivable or Payable to Amanda Dancy at amanda.dancy@americantestingservices.com.
Direct questions concerning insurance or employment to Paul Drerup at paul.drerup@americantestingservices.com.