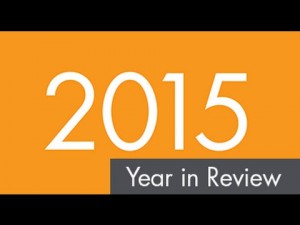 2015 has been an exciting year in the life of American Testing Services. In December of 2014, we moved our operations from a 13,500 sq. ft. facility in Moraine to a 33,000 sq. ft. facility in Miamisburg, right in the middle of the booming Austin Boulevard area. By more than doubling our physical space, we had the opportunity to design a more efficient flow in each of our inspection areas. More space also allowed for new equipment that both grew our existing capabilities and added new options for our customers.  We have invested over $300,000 in non-destructive testing equipment and $200,000 in metallurgical equipment so that we can continue to offer state-of-the-art inspection methodologies.  Our staff also grew by 18% percent in 2015.  More hands on deck coupled with more space and equipment equates to faster turnaround times and high quality service for customers.
New certifications open the door to new opportunities. This year we added FAA Certified Repair Station to our list of certifications and supplier approvals.
Moving into such a visible location along I-75 has given American Testing Services more exposure than ever before, and we've enjoyed this first year of community involvement. We hosted an open house to show off our new facility in August and are grateful to all who were able stop in that day and throughout the year for a visit.  On October 2nd, we participated in MFG Day hosting high school students and teachers and giving them a taste of today's manufacturing industry.  We look forward to partnering with local schools to grow the workforce pipeline for our industry.
Our most exciting community project of the year was Chris Small's candidacy for the Leukemia & Lymphoma Society's Man of the Year. Chris's team raised $64,000 during the 10 week campaign.  In total, the eleven Man and Woman of the Year candidates raised a record breaking $800,000 in to fund LLS's mission to rid the world of blood cancers.  In addition to supporting such a worthwhile organization, it was a wonderful experience to meet so many new people in our community and build new relationships.  Thank you again to everyone who supported this amazing accomplishment!
What's in the works for 2016? Our Boeing approved supplier rating is anticipated in within the first quarter.  We will continue to grow our staff, allowing us to take on an even larger volume of work.  As interest in our NDT training classes continues to grow, we will be upgrading our training facilities to provide an improved student experience.  Lastly, our calibrations lab is primed for growth in the coming year, with more staff coming on board in February.
The growth and achievements we've seen this year would not have happened without you – our customers, vendors, and business partners.  THANK YOU for continuing on this journey with us!  Stay tuned to our monthly newsletter and social media for updates!