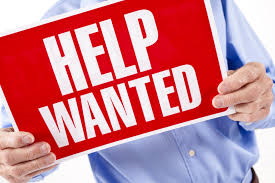 American Testing Services is currently looking for qualified NDT Level II technicians to support our Dayton, Ohio lab and field operations.  The Level II technician will be performing calibrations, non-destructive tests, and evaluations for acceptance or rejection determinations according to written instructions and record results.
Level II technicians are qualified to set up and calibrate equipment and to interpret and evaluate results with respect to applicable codes, standards, and specifications.  Level II technicians are thoroughly familiar with the scope and limitations of the method of NDT being used and should exercise assigned responsibility for on-the-job training and guidance of assistants and Level I technicians.
Please provide documentation of previous certification in MT / PT to SNT-TC-1A or NAS 410 with accompanying OJT records.  Previous certifications in RT / UT / ET / VT are a plus but not required.
Technicians will be asked to:
Move, carry, and lift objects in excess of 40 lbs
Climb and work off of ladders, stairs, and scaffolding in excess of 100 ft
Work extended hours and stand for extended periods of time
Work in indoor and outdoor environments in conditions of heat and cold
Work in and near industrial hazards