Each fall the manufacturing industry rolls out the red carpet, inviting students, parents, educators, and community leaders to expand their knowledge and perception of manufacturing's value to the U.S. economy. MFG Day helps show the reality of modern manufacturing careers and encourages young people to explore manufacturing as a promising path for their future.
MFG Day is a nationwide event, and over the last six years, the Dayton area (organized locally by the DRMA) has hosted one of the largest regional events in the country. In 2018, over 4,300 students from 64 schools and 5 home school groups visited 51 company open houses. ATS is proud to be part of those numbers!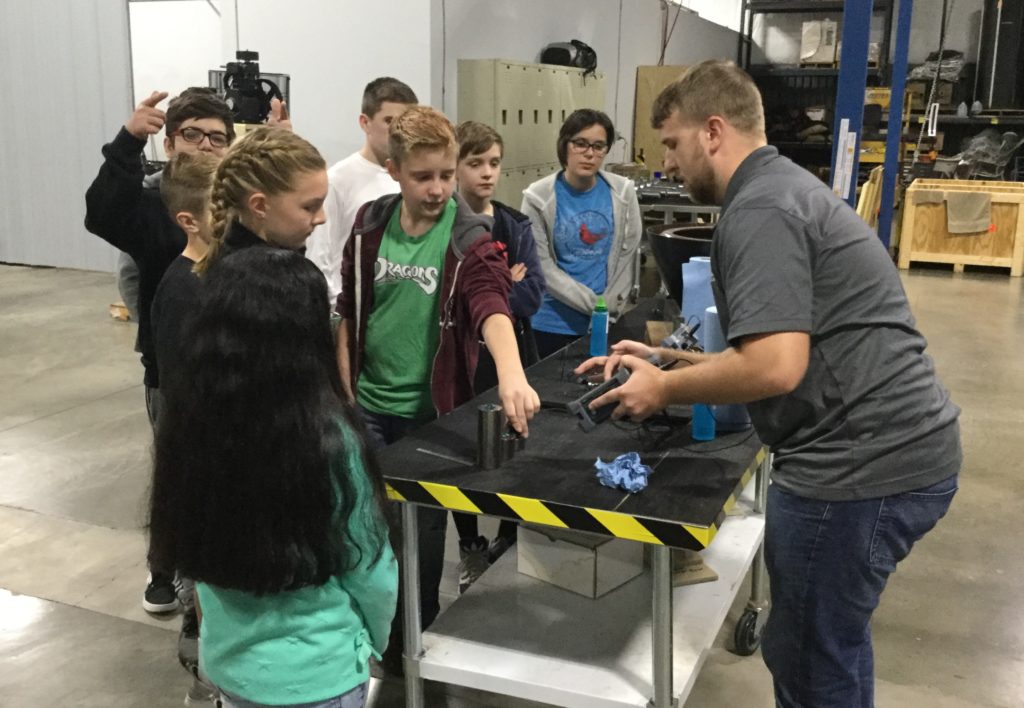 This year we continue the practice of inviting students to come see what we do and how we do it. We are currently scheduling school groups to visit our facility on Friday, October 4. If you are connected to a school that would benefit from a tour, let us know! We'd love to connect with and invite them!
If you are a manufacturing company, we encourage you to host your own event! It is a wonderful experience for the students AND your staff. There is still time to get involved – contact the DRMA to find out how.