How do you know spring has officially arrived? If you live in Ohio, it's not spring until our favorite amusement parks – Kings Island and Cedar Point – have opened their gates.  The wait (and winter) is finally over, thrill-seekers!
Ohioans are lucky to have two of the best amusement parks around in our state.  No matter where you live, you can get to one, if not both, of these parks within a few short hours, making them a great destination for warm weather fun.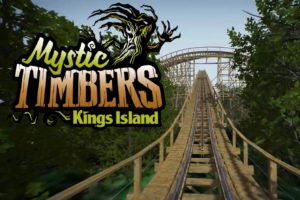 Kings Island, located in the southwest portion of the state in Mason, opened on April 15.  This year's new addition is Mystic Timbers – a 109-foot-tall wooden roller coaster featuring 16 airtime moments along 3,265 feet of track at speeds up to 53 mph. Get a preview here. And don't worry – we won't spoil the mystery of #WhatsInTheShed.
To the north in Sandusky, roller coaster mecca Cedar Point, opens this Saturday, May 6.  With 17 – that's right, SEVENTEEN! – world class roller coasters, your next thrill ride is always right around the corner.  Plan to spend some time cooling off at the all-new Cedar Point Shores Water Park.  The 18-acre park has four completely new water attractions and lots of upgrades to ensure a fun-filled day.
If you know our company, you know these two amusement parks are big customers for us and we've been partnering with them for a long time.  So, get out there and enjoy all they have to offer this summer!  Stay safe and have fun!